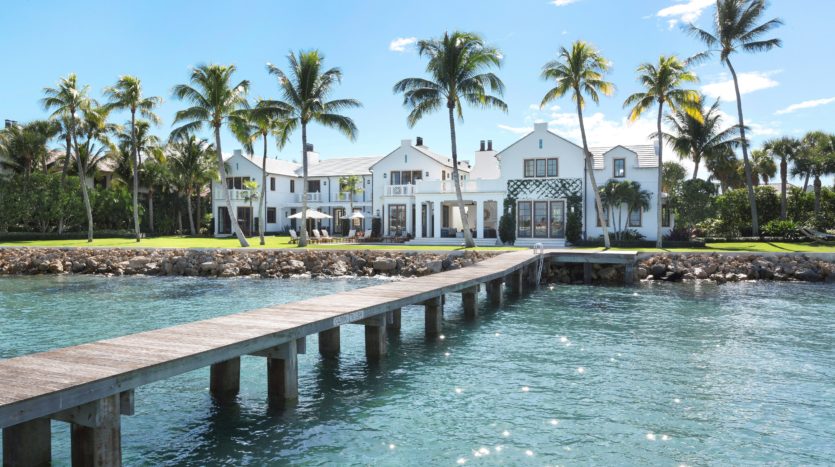 A sprawling waterfront mansion overlooking the Palm Beach Inlet recently made headlines when it sold for nearly $29 million, making it the 10th most expensive residential sale in South Florida of 2019.
Located at 225 Indian Road in the north end neighborhood of Palm Beach Island, the West Indies-style house boasts plenty of lavish perks, including eight spacious bedrooms, a lakefront library, state-of-the-art kitchens, interior courtyard and fountain, and a dock with two boat lifts.
Designed by Roger Janssen of Dailey Janssen Architects, the 11,253-square-foot home was listed by Suzanne Frisbie and was sold to an unknown buyer.
According to the Real Deal, the vast majority of last year's priciest home sales in the South Florida region were located on the barrier island of Palm Beach, a coveted destination known for its luxurious estates and high quality of life. For additional Palm Beach properties on the market, visit Suzanne's current listings and rental opportunities.
Sources:
10th most expensive home sale of the year closes in Palm Beach, The Real Deal
Newer House on Inlet Fetches Nearly $29M, Palm Beach Daily News