The Palm Beach real estate market continues to benefit from sustained demand despite higher mortgage rates and home prices in 2023. Here's what buyers should know about the housing market.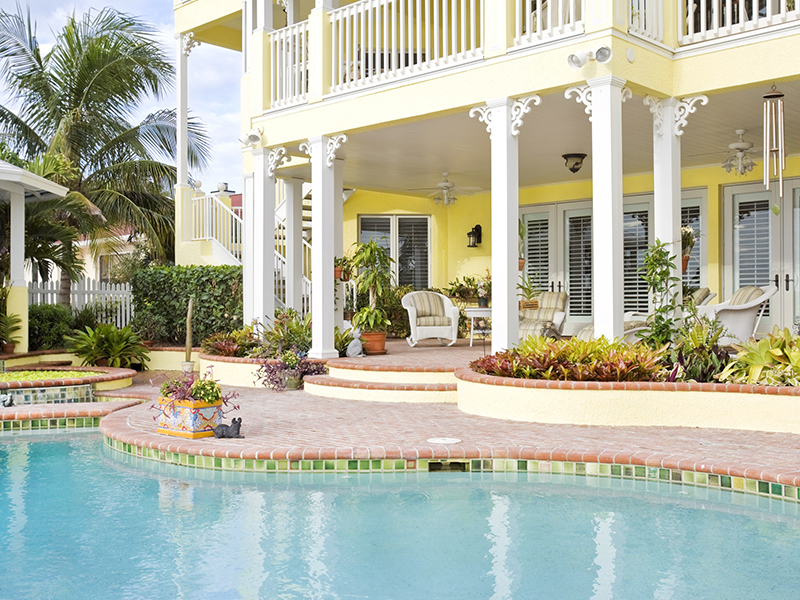 An overview of the Palm Beach real estate market
Despite elevated rates and uncertainty in the market, cash buyers and out-of-state home buyers are still combing Palm Beach County for real estate bargains. According to a Redfin report, 52% of real estate transactions from December 2022 were cash transactions.
There are also pent-up buyers due to low inventory with investors having a significant share of the market and homeowners not putting their properties up for sale. Low inventory has caused some buyers to look for off-market deals to optimize their investment opportunity.
Home values are also on the rise, having gone up 24.7% in Palm Beach County over the past year. In desirable areas like the town of Palm Beach and eastern West Palm Beach, prices have soared since 2021 and are not likely to drop.
The Palm Beach real estate market continues to be a top destination for New Yorkers and other transplants due to its pleasant climate, natural beauty, exclusivity, and quality of life. It remains partially insulated from market uncertainty and continues to see demand  due to in-migration.
Data shows that Florida's population grew by over 400,000 from 2021 to 2022. More people moved to Florida than any other state in the country in 2022, according to a new report from the National Association of Realtors. The state saw the highest net domestic migration gains with a population growth of 1.9% and more than 45% of moves being motivated by housing.
Palm Beach County for its part has seen its population grow by almost 14.2% over the last few years, with a majority of new residents coming from major cities and traditionally expensive housing markets. Driver's license data shows that Palm Beach County welcomed 8,059 newly arrived residents from New York, 1,943 from California, and 3,960 from New Jersey in 2022 alone.
Looking back at 2022
For many real estate investors, 2022 presented several challenges, including economic uncertainty, high inflation, interest rate hikes, supply chain disruptions, and geopolitical tensions in the midst of global post-pandemic recovery. Although experts believe that inflation has peaked, inflation has only slowed slightly in recent months – inflation increased by 0.5% in January 2023 following a 0.1% increase from December 2022, according to the consumer price index report in February 2023.
Although some are bracing for a downturn, experts believe that the outlook for a recession remains mild and short-lived. Financial firm Northern Trust states that business investment and consumer spending still show signs of growth.
There have also been positive developments on a global level with European markets heading off to a good start and the lifting of covid restrictions in China potentially boosting the global economy.
Closer to home, the Palm Beach real estate market felt the effects of this uncertainty to a lesser degree in 2022.
The single residential market had low inventory towards the end of the fourth quarter of 2022 with just 68 active listings in the Multiple Listing Service (MLS), which agents note is the second lowest Q4 inventory on record and represents approximately 6.5 months of supply based on the established absorption rate in 2022.
Although inventory has slightly increased from recent record lows, it remains below pre-pandemic levels – about 62% lower than 2019. Despite low inventory, the Palm Beach real estate market saw 125 transactions year-to-date, coming close to pre-pandemic year-end levels in 2019.  There were a total of 13 transactions and seven properties in contract worth over $150 million in asking price dollar volume in Q4 2022.
There were similar trends in the Midtown condo and co-op market. There were just 43 listings in the MLS, which is about 3.7 months' supply based on the established absorption rate – the second lowest on record – at the end of Q4 2022. Although inventory is higher compared to year-end 2021, it's still below pre-pandemic levels – roughly 66% lower compared to Q4 2019.
The Southend condo and co-op market had 89 listings, also the second lowest inventory on record for Q4. It had 4.5 months' supply, which is higher than year-end 2021 but far below pre-pandemic levels.
Overall, 2022 has shown that Palm Beach County remains a desirable market and safe haven destination for investors despite complex challenges. The best properties will still command record-setting prices given professional representation and sufficient marketing exposure.
Property types
Palm Beach County offers everything from modern condos with lavish amenities to Ranch-style homes with manicured lawns. But the most coveted properties in the area tend to be massive waterfront estates with spacious balconies, outdoor patios, swimming pools, and tennis courts. The market also offers a wealth of architectural styles, including Colonial, Mediterranean Revival, Georgian Revival, and Italian Renaissance.
Popular residential areas
Palm Beach County encompasses nearly 2,000 square miles and is made up of 39 towns and cities. Some of its most affluent and desirable areas include West Palm Beach, Palm Beach, and Jupiter Inlet Colony. There is a fine selection of luxury real estate in a large portion of the county with access to good schools, first-rate amenities, and world-class shopping and dining.
Other real estate updates
In November 2022, Palm Beach County voters approved a $200 million program to add more mid-priced homes to the market. The program can add up to 20,000 new construction single-family homes, townhomes, and co-ops to the housing market over the next decade. It can also boost the local economy, making it easier for Palm Beach County businesses to hire and retain workers.
Why the Palm Beach real estate market is hot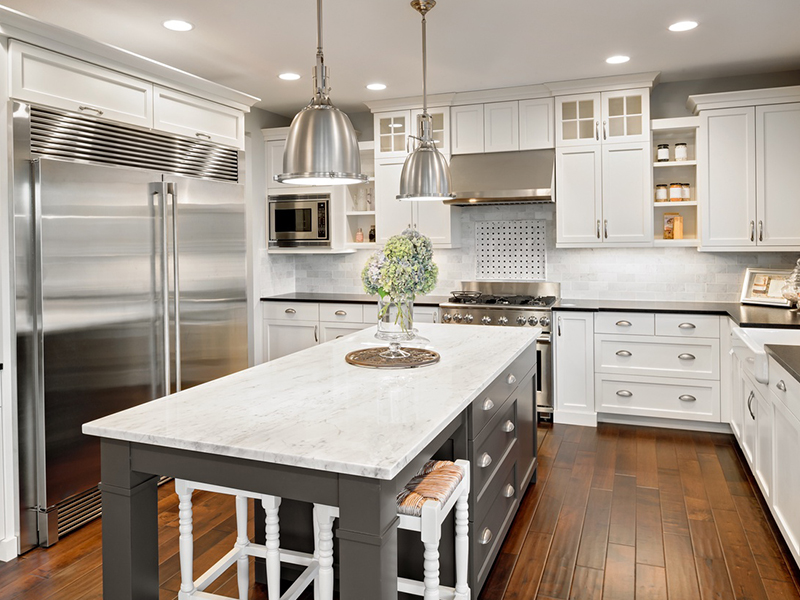 Lifestyle
Palm Beach County is known for its understated elegance. Residents enjoy a wide range of recreational activities, such as golf, swimming, fishing, and boating, in a relaxed atmosphere. Its coastal towns are some of Florida's most renowned travel destinations, providing access to over 47 miles of pristine shoreline and a host of luxury resorts, country clubs, theaters, and art galleries.
It's also a wonderful place to set down roots with close-knit communities and annual events like the Downtown West Palm Beach Art Festival, Delray Beach Craft Festival, and Boca Fest, just to name a few.
It consistently ranks among the best places to retire in Florida. The lack of income tax, sunny weather, and active lifestyle make it an attractive option for many affluent retirees and retirees with a nest egg.
Attractions
Outdoor attractions
Residents enjoy hiking, cycling, surfing, snorkeling, and nature and wildlife viewing at Palm Beach County's finest outdoor attractions:
Parks and golf courses
The Palm Beach County Parks and Recreation Department maintains over 110 parks, recreational facilities, and personal enrichment programs and services for residents of all ages and abilities. Some of these include:
Click here for the full list of parks and recreational spaces in Palm Beach County.
Country clubs
Palm Beach County offers the ultimate country club lifestyle with designer golf courses, elegantly-appointed clubhouses, swimming pools, tennis courts, and socials. Some of the most prestigious clubs in the country include:
Shopping and dining
These malls and shopping centers offer an assortment of major retailers, trendy boutiques, and luxury brands as well as a host of casual and fine casual dining restaurants:
Southdale Shopping Center
Arts, culture, and entertainment
Palm Beach County has a thriving art scene with no shortage of local talent and art events:
Resorts and hotels
The county is a top destination with amazing hospitality and first-class accommodations:
Economy
Palm Beach County is among the wealthiest counties in the nation with per capita personal income levels that are almost 50% higher than the state and national average. It is also among 22 out of 3,100 counties in the U.S. to earn a AAA rating, the highest possible rating, from three major rating agencies. It's also the only county in Florida with such a high rating. The county has a robust and diversified economic base driven primarily by tech manufacturing, luxury tourism, and agriculture.
Developments in Palm Beach County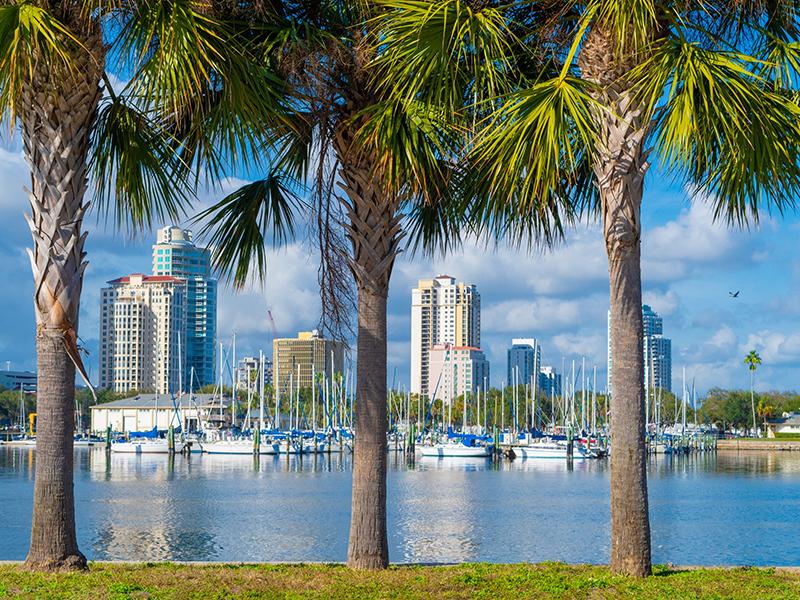 The vast majority of recent residential developments in Palm Beach County can be found in master-planned communities, which offer a wide range of single-family homes and townhomes. There are several high-profile real estate projects in the pipeline, including the first Ritz-carlton development to be built along the Intracoastal Waterway in northern Palm Beach County.The project will bring more than 500 luxury condos to the waterfront upon completion.
NYC-based Savanna has revealed plans for Olara, a luxury high-rise in West Palm Beach, and its first real estate project in South Florida. The two-building, 28-story residential complex will have 485 units, including 315 condos and 170 apartments offering one to four-bedrooms and up to 5,000 square feet of living space. The development will also feature over 70,000 square feet of amenities, including a veranda, restaurant, fitness center and spa, two pool areas, and lounges and co-working spaces.
A 25-story condo and office tower is set to rise next to the former site of West Palm Beach Brewery. The development is located along the 300 block of Evernia Street and is within walking distance of shops, cafes, offices, and restaurants.
Palm Beach County commissioners have also approved the second phase of Valencia Grand, which will add 704 residential units to the housing stock. The developer, GL Homes, acquired a 732-acre parcel worth $60 million for the project. Located west of Boynton Beach, the high-end development will be a 55-plus community with almost 200 homes sold as of January 2023 and more than 100 homes still under construction.
These projects present a diverse set of market opportunities for investors looking to expand their real estate portfolio. Click here to view Palm Beach County's project listing.
Explore the Palm Beach real estate market
Palm Beach County has the best that luxury coastal living has to offer. But finding the best properties in this complex and exclusive market can be challenging even for seasoned investors. By contacting my team and I at Frisbie Palm Beach, you can make sound investment decisions based on expertise and specialized market knowledge on Palm Beach County's waterfront or intracoastal communities.
My name is Suzanne Frisbie. As a licensed broker-associate with years of experience on Palm Beach real estate, I have been serving the needs of high-net-worth clients since 1989. Having been a long-time broker and resident in Palm Beach myself, I have insider information on luxury listings, architecturally significant properties, real estate trends, and home values. With the support of my team, which includes experienced Palm Beach Florida Realtors and a vast network of real estate contacts, marketing professionals, and suppliers, I provide exceptional service in acquiring and selling luxury properties in some of Florida's most in-demand communities.
I take a quantitative and analytical approach to real estate investing. With a nuanced understanding of the housing market and home values, I have assisted a string of top-tier clients in growing their real estate portfolios and enhancing their lifestyle. Some of my recognitions include:
#1 Realtor in Palm Beach County
#1 Realtor in Florida
#1 agent at the Premier Estate Properties' Palm Beach Office
#15 Realtor in the USA by Sales Volume in the Wall Street Journal's 2020 REAL Trends Ranking
READ: Suzanne Frisbie Named Top Agent in Palm Beach and State of Florida
Allow me and my team at Frisbie Palm Beach assist you in your search for your next real estate investment in Palm Beach today. If you want to set up a consultation, feel free to send a message here, and I would be happy to answer all of your questions. You also can contact me at 561.373.0941 or send your real estate inquiries via email at suzanne(at)frisbiepalmbeach(dotted)com.
YOU MAY ALSO WANT TO EXPLORE HOMES IN: