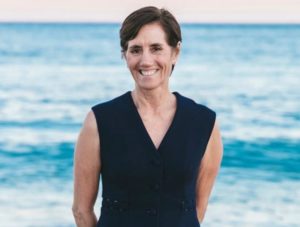 The results are in and Suzanne Frisbie can officially add another accolade to her impressive list of accomplishments.
With an individual sales volume of $196.23 million reported for 2019, Frisbie resides in the number one spot as the top real estate agent, by individual sales volume, in Palm Beach.
The stunning figure was enough to also secure top agent in the entire state of Florida, as well as rank her 15th on the overall national list.
Known colloquially as "The Thousand," the lists began 15 years ago and serve to recognize the America's top 1,000 real estate sales professionals, teams, and agent- and team-owned brokerages. The annual rankings are determined utilizing 2019 sales data supplied by participating agents and agencies throughout the country.
The lists are divided into several categories and were subsequentially published as a special section in the Wall Street Journal. The project was compiled by Colorado-based publishing, consulting, and communications company Real Trends in partnership with Tom Ferry, a California-based real estate coaching company.
Frisbie's ranking put her in good company, appearing along with a selection of other Palm Beach-based agents and real estate teams.
To review Frisbie's current portfolio of listings and rentals, visit the Frisbie Palm Beach website, which also includes immersive property videos, upcoming projects, and more.
Source:
Palm Beach real estate pros among tops in U.S. for sales volume, report shows, Palm Beach Daily News