When people think of the island of Palm Beach, there are many things that should immediately spring to mind: sun-drenched beaches, iconic architecture, beautiful upscale boutiques, emerald green golf courses, renowned museums, and much more. But one common misconception is that Palm Beach is solely a destination for older generations to enjoy, when in fact, there are plenty of fun activities and attractions fit for the whole family.
It's one of the countless reasons why Palm Beach is such a popular destination with multi-generational families, and today we're highlighting some of our all-time favorites. Feel free to share any other hidden gems you and your family love that didn't make this list.
1. EXPERIENCE THE EVENTS AT THE ROYAL POINCIANA PLAZA, NOW KNOWN AS "THE ROYAL"
This newly revitalized Landmark destination is fast becoming a hot spot for Palm Beach locals and visitors alike. A premier Palm Beach destination, The Royal captures the South Florida luxury lifestyle at its finest. The revitalized landmark (one of John Volk's classic architectural designs) was constructed in the late 1950s but feels as fresh and vibrant as ever thanks to an eclectic mix of luxurious shops, delicious food, and boutique events. Explore high fashion brands like Hermès and Saint Laurent, or grab a bite at eateries like the Palm Beach Grill and Sant Ambroeus. Whether you're in the mood for a gals lunch, a date night, or a puppet show with the kids, Volk's reimagined The Royal will soon be your favorite go-to spot. Afterwards, stick around to experience some of the must-see events that take place against this idyllic backdrop. Here, there's virtually always something going on, from tastings and wellness demonstrations to live concerts and philanthropic soirees.


2. EXPLORE THE PALM BEACH LAKE TRAIL
Looking to get outdoors and soak up some Floridian sunshine? Then be sure to hit the Palm Beach Lake Trail. Beginning on South Lake Drive near Peruvian Avenue North, the stunning path is five-and-a-half miles in length and winds along the island's scenic intracoastal waterway, concluding just north of the iconic Sailfish Club. Welcoming cyclists and casual ramblers, expect to witness amazing nature shots, like the mullet run in the fall, manatees basking in the sun, and the occasional dolphin that popped-in to say hello. Is Fido itching for a walk? The Lake Trail is like the who's who in puppy playtime. It's the perfect adventure to squeeze in some physical activity with the whole family while appreciating the natural beauty of Palm Beach.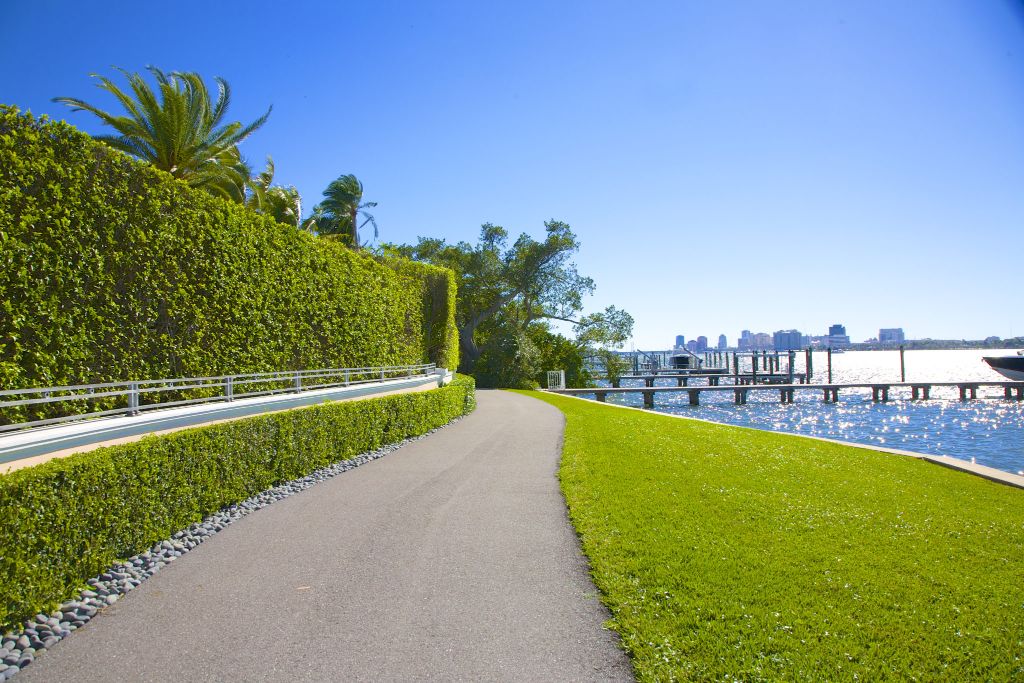 3. TEE OFF AT PAR 3 GOLF COURSE
It should come as no surprise that golfing and South Florida go hand-in-hand. It's just one of the myriad pastimes that keep Palm Beach residents and visitors embracing the outdoors all year long. But you don't need to be a Jack Nicklaus to enjoy the sport. Nestled between the Atlantic Ocean and the tranquil Intracoastal Waterway lies the world-renowned Palm Beach Par 3 Golf Course. The full-service, 18-hole course is a pleasure for golfers of every age and skill level. Redesigned by Hall of Fame golfer Raymond Floyd in 2009, Par 3 sprawls across 39 stunning acres, with impressive views of both the ocean and the intracoastal. Ranked in the top 50 Most Fun Golf Courses in the United States by Golf Digest Magazine, it offers a memorable escape for the entire family. After working up an appetite on the green, be sure to dine at al Fresco, their fantastic on-site restaurant that serves up Italian cuisine alongside sweeping waterfront vistas. Did we mention they valet?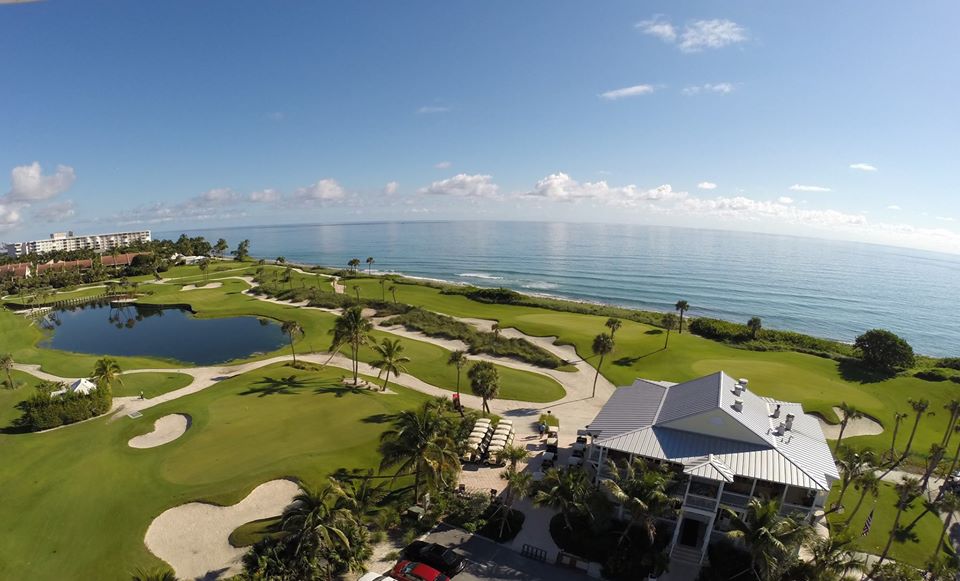 The Society of the Four Arts began in 1936 with the mission to offer quality cultural programming to the people of Palm Beach, and it has been a community staple ever since. Each season, the non-profit organization develops a dynamic lineup of cultural programming, encompassing notable speakers, musical performances, film screenings, educational programs, art exhibitions, and more. For youngsters who can't resist a classic tale, be sure to stop by the Society's Children's Library. From October through April, the library's attentive staff hosts free Story Time programs for preschool children (Mondays and Thursdays), as well as Family Story Time programs on select Saturdays for school-aged children. Visitors are also welcome to borrow books, use the computers, and enjoy The Four Arts other special children's programs.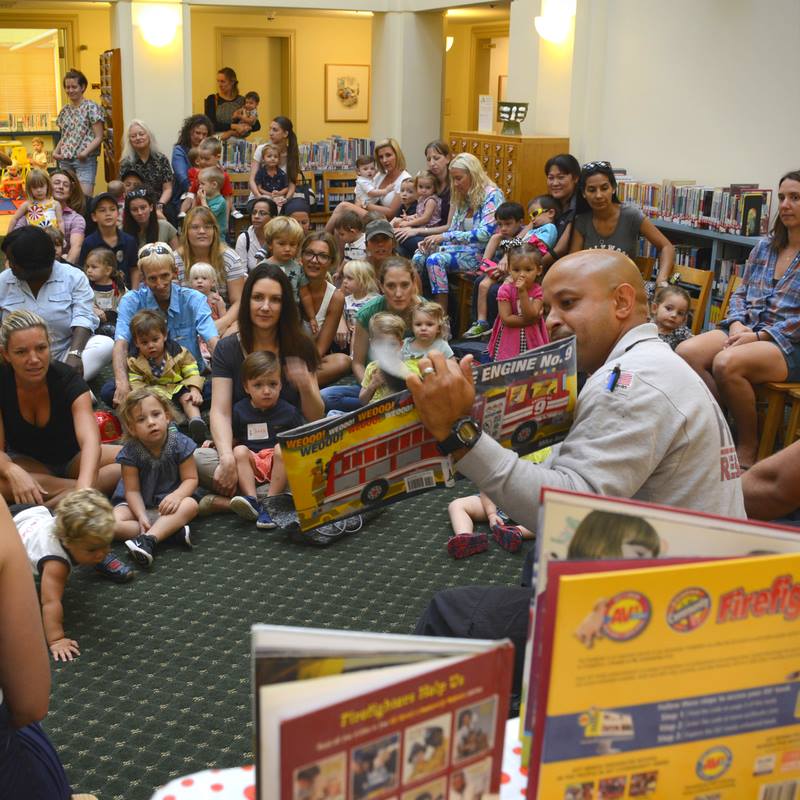 5. SPEND THE DAY AT THE PALM BEACH REC CENTER
One of Palm Beach's most highly anticipated newcomers is the upcoming Morton and Barbara Mandel Recreation Center, set to open its doors in just a few weeks. Demolition of the former rec center began in August 2018, and the new 17,000-square-foot building will feature multi-purpose rooms, a gym, snack room, after-school room, game room, renovated tennis pro shop, athletic field, expanded playground, administrative offices, and more. According to the Palm Beach Post, the project cost approximately $14 million to complete (a partnership between the Morton and Barbara Mandel Family Foundation, the Friends of Recreation, and the Town of Palm Beach). Although the new center will be geared toward children, its programming will also continue to serve residents of all ages, making it the perfect place for multi-generational families to enjoy an idyllic day in Palm Beach.